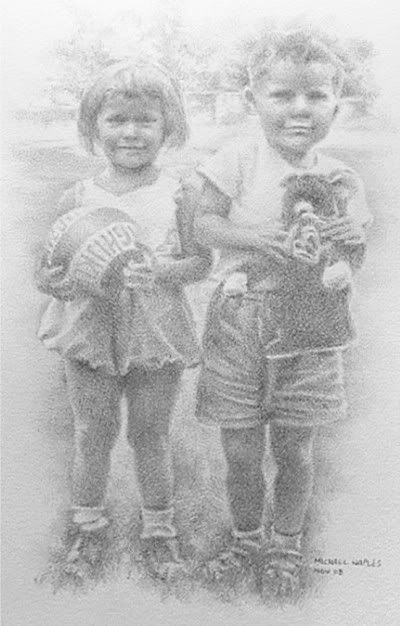 Graphite on Bristol Board. Approx 8"x11"
When I think of artistic challenges this portrait would probably be number one. It was borderline torture at certain times but absolutely satisfying when I completed it today. It is actually a gift for my Aunt and I can't wait to show it to her.
In other news, I put up an auction for my book of my Daily Paintings. It's a 56-page full color book that features the first 300 of my daily paintings. A great holiday gift idea. If you're interested you can click here.