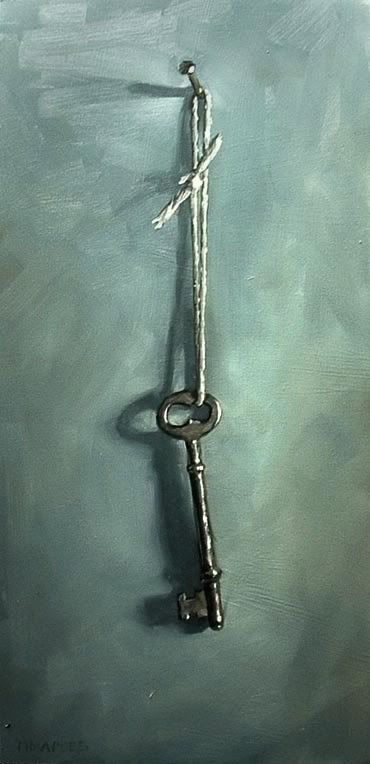 Oil on Board. Approx 5.5"x11.5" SOLD
I have painted this key in the past, but this one is by far my favorite. One thing I was concentrating on was getting the 'hanging feel' to this. Showing how the center of gravity shifts when the key hangs to the right.
On another note, I am coming down with a cold (first one in 27 months) and might take a few days off.