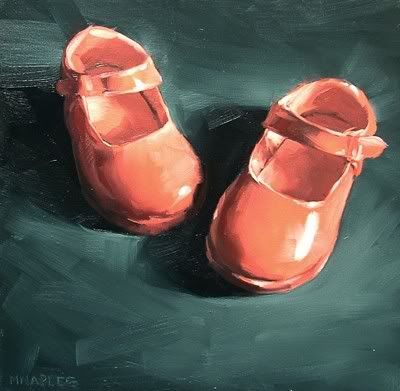 Oil on Board. Approx 6"x6"
For purchase info email susan.brownlow@artunderamonkey.co.uk.
Here is the different take on the mary janes I promised a few posts back. This one was requested to be painted to then put up on an online gallery that is in startup mode right now. If you are interested in purchasing, you may do so direct from the site's creator, Susan.