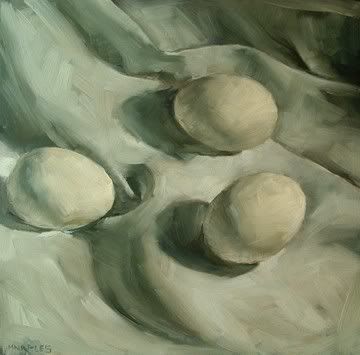 Oil on 1/4" Board. 8" x 8" SOLD.
I enjoyed this 'white challenge'. My favorite is the subtle difference in temperature the eggs have versus the cloth.
Glass, metal and fabrics. I love paintings these and feel I don't use them enough. Especially fabric. They will be worked infor future paintings. This is post number 218 of my Daily Painting blog.