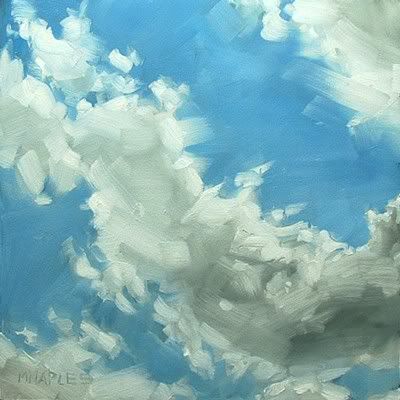 Oil on 1/8" Gessoboard. Approx 6"x6"
For purchase info, please email michael@mnaples.com
For the past 10 years or so, I've wanted to paint a ceiling with clouds. I just never had the guts to do it. It certainly would be a 'one sitting' painting. If I did do that it would probably look something like this painting.