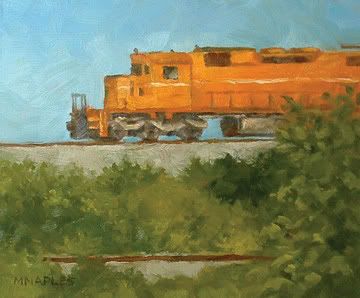 Oil on 1/2" Board, 6"x5"
For purchase info, please email michael@mnaples.com
This scene is taking right behind my house. We back up to some tracks and forest area which has a lot of wildlife. Anyway, I snapped this shot of this train that was parked. I liked the composition it produced and how the colors worked together.